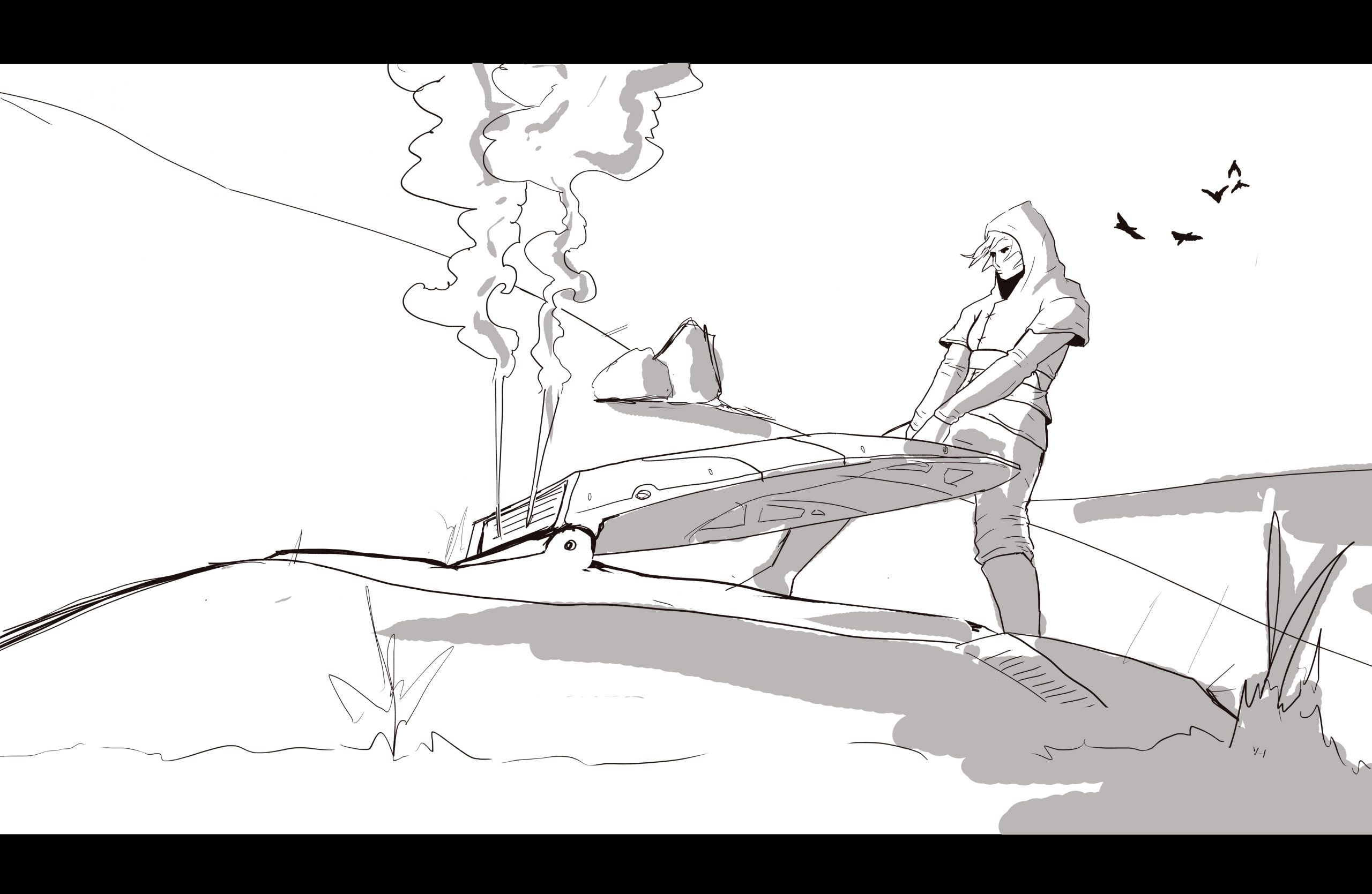 Project Brief
Group Project (8 members) where we worked to create a game artefact based around the short story 'The machine stops' by E.M. Forster
Roles: Narrative Designer / 3D Character Artist
Instrumental in development of the overarching narrative and primarily responsible for creating scene scripts and dialogues for the game.
Developed two high poly humanoid models for the game using blender (the protagonist and a non-player character), including development of basic textures.
Solely responsible for rigging, texturing, and developing animations for the machines in the game (the spider and worm robots)
game prototype summary
Based on the brief, the team worked to develop a game prototype that played out as a 2.5D platformer, with the inclusion of 'emotion' detection in gameplay. The narrative for the prototype was set in future of 'The Machine Stops', with the lead character, Seluj being a researcher who wished to explore the underground and bring back new technology to the 'Homeless'.
The development breakdown for the character models
I was tasked with developing the organic character models in the game, which included the main character, Seluj and 'the dead body' – a former researcher turned part machine. I began by developing a high poly base mesh that I could then re-topologize to create new characters. This would speed up the process in creating characters for the game. The first character model developed was based on the concept art for the main character.
As the project progressed and we placed the model in the project and used the character asset, we found the cloak didn't have as much appeal as we expected. On receiving the second character concept, I worked to re-model the character as required.
The second character, the dead body was left with an open concept. After looking at some of the art developed for the cinematics, I developed the character model on the basis of one of the final art scenes, the transformation of the main character into something part machine as 'The Machine' absorbed her knowledge.